The Third-Last Birth as Mahabal and the Second-Last Birth as a Celestial Being
In Her third-last birth before being a Tirthankar, the Soul of Mallinath was a King whose name was Mahabal. True to his name, Mahabal was very strong and powerful. He had six friends. The bond of friendship between all seven of them was so strong that they had vowed to stay together in all that they did. When Mahabal became an adult, he was crowned the King. He got married and had a son.
When his son reached adulthood, Mahabal gave him the crown. Then, Mahabal, along with his six friends, started spending time in religious activities. After some time, all seven of them took 'diksha' (renunciation). They took an oath that whatever spiritual practices and penances they would do, they would do it all together and in the same manner. Whatever penance one of them would do, the others would also do; no one would do less or more and nor would anyone start before or after.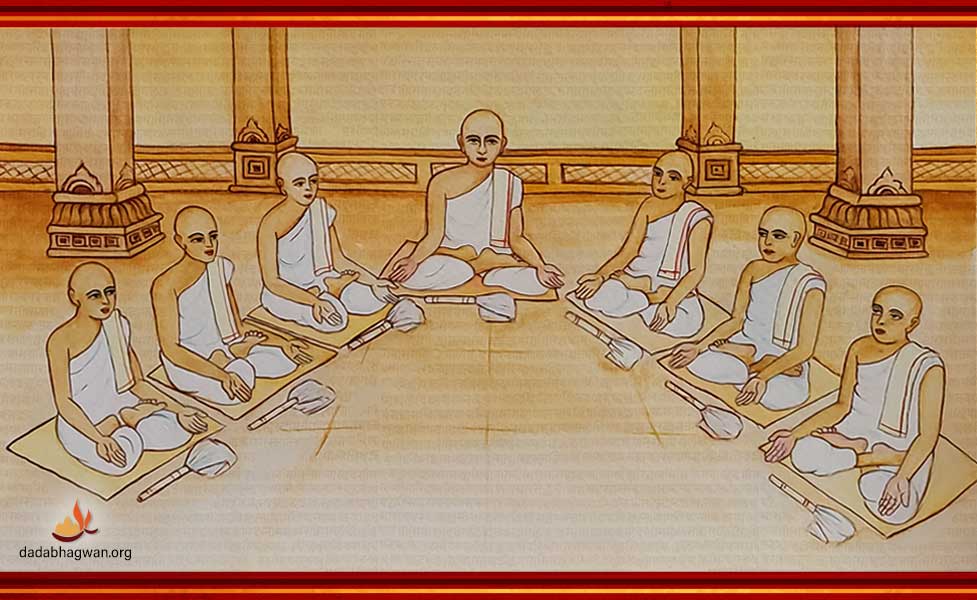 After some time, Mahabal, who was more intelligent than others, started cheating his friends. He did penance with his six friends. However, when the penance would end and the other six would take their meals, he would continue to do his penance by making an excuse that he was not feeling well. In this way, he began to deceive his friends and performed more penance than them.
Mahabal, thus, bound karmas to be born as a female. He lost his male gender as a result of deceiving his friends and breaking the oath. On the other hand, as he performed his penance with a pure intent, he bound karmas to become a Tirthankara.
In this manner, all seven friends continued to worship religiously. When their life ended, they were reborn as celestial beings. After completing the lifespan as a celestial being, Mahabal's Soul was reborn as a Tirthankara Lord.